Road trip! Today I'm off to Salt Lake City… 2217 km (1378 mi) one way! I loved them as a kid and still enjoy hitting the open roads today.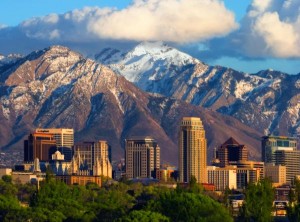 It's an annual health convention I attend every year. The energy and excitement are electrifying for three full days. There are countless seminars on food, nutritional supplements, skin care products, healthy lifestyles… the full gambit. And lots of time to speak with scientists and nutrition experts one-on-one.
The highlights will be listening to Dr. Libby Weaver, one of my favourite health experts. The author of Accidentally Overweight and Rushing Women's Syndrome always dishes out great information on ways to heal the body and hints on anti-aging.
The other will be Dr. Oz. The good doctor will be as engaging, informative, and entertaining as he is on his TV show. He was there last year… I anticipate a terrific sophomore appearance!
I will be out of commission with my blog for the next couple of days. I plan on posting the three days I am at the convention to pass on the highlights of the information I'll be soaking in.
Next stop… Salt Lake City.