I read a lot, predominantly books on health, fitness, and business. One of the most enjoyable and educational books I have read in some time is, Accidentally Overweight: Solve Your Weight Loss Puzzle.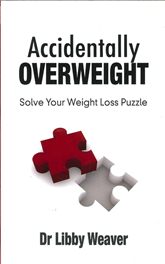 Accidentally Overweight is written by Dr. Libby Weaver, one of the southern hemisphere's leading experts on holistic health and weight loss. Her extensive educational background in health and years of hands-on experience working in health clinics give her unique insight as to how the human body and mind work.
Dr. Libby is an excellent speaker with a passion for educating her audience. I have had the pleasure of listening to her on several occasions, each time walking away with tremendous take-home value.
As implied in the title, the book explores why people are overweight and offers solutions to achieve positive results. The chapters progress from the physical causes of the accumulation of body fat through to the mind-body connection as it relates to being overweight.
The sub-title of the book offers a clue as to the core offering of the book. There are nine pieces of the weight loss puzzle. Like a jigsaw puzzle, any piece missing leaves the overall picture incomplete.
These puzzle pieces include: calories, hormones, gut bacteria, and emotions. Each piece is thoroughly explained in its own chapter in easy-to-understand language. At the end of each chapter is a list of solutions and practical advice for success in that area.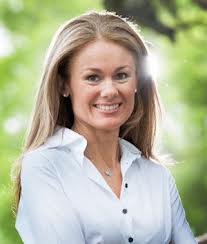 Dr. Libby is big on habits, something I believe in so strongly:
"Remember, it is what you do every day that impacts your health, not what you do sometimes."
Accidentally Overweight gets a high recommendation from me as a person NOT having a weight problem. I have gleaned many new habits out of this book I have incorporated into my life. One, based on her vivid portrayal of digestion and chewing, has been a hard one to break… but so true for me and so many others.
This is a required read for all and must-have reference for your library.