Being a businessman at heart, I have long admired Warren Buffett. He is the founder of Berkshire Hathaway (BH), a holding company that owns some of the world's best known brands. Today, a single share in BH would cost you $217,000; Buffet owns 321,000 of 'em (do the math)!
Buffett was born and still lives in Omaha, Nebraska and is considered to be one of the most astute investors in history… hence his nickname: the "Oracle of Omaha".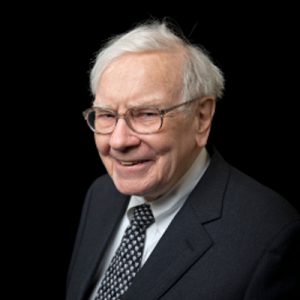 BH's portfolio is extensive. Companies under its ownership (whole or in part) include: Geico Insurance, Benjamin & Moore Paints, Burlington Northern Santa Fe Railways, IBM, Duracell, Anheuser-Busch, and Procter & Gamble.
But there is a dark side to the holdings of Warren Buffett. Many of the companies in which he invests are some of the largest contributors to the serious health problems plaguing America and the rest of the world.
Junk Food Not Junk Bonds
Leading the charge are two of the world's most nutritionally disastrous companies: Kraft Heinz (newly merged to create the world's fifth largest food processor) and Coca-Cola. Throw in Dairy Queen, Mars (think Mars Bars), Burger King, Tim Horton's and you have a conglomerate that is hocking brutal nutrition… a primary contributor to the world-wide obesity epidemic.
How does Buffett feel about profiting on the sale of addictive sugars and highly processed, chemical-laden foods?
To his credit, he is a man who walks the talk. At 84 years of age, he maintains a diet high in sugar and salt, having a minimum of five Cokes a day. He has been known to say he "eats like a 6 year-old".
But, as he told CNBC in March 2010, "If somebody told me that I live a year longer by eating nothing but broccoli and asparagus from now on … every day will seem like as long. I'll stick with the Cheetos and the Coke".
So the world's third richest man, worth an estimated $72.7 billion, has amassed a fortune, in part, by peddling nutritional crap to the masses. While Buffett has lived into his eighties having only dealt with a prostate cancer scare, he has more than enough resources to pay for the best in health-care for himself and his loved ones.
What about the billions who don't? What about the cost to taxpayers around the world who are left to foot the bill for the millions who suffer every year from the mass-marketing of crap?
Leave a comment below and answer these questions:
Who's guiltier: the heroin addict or the leader of the drug cartel?
Is Buffett truly the "Oracle of Omaha", or is he rather the "Nutrition Nihilist of Nebraska"?